The SALIENSEAS Team
SALIENSEAS brings together a team of social and natural scientists, metocean service personnel, and end-users in an iterative research and co-production process.
Stakeholders and end-users will be directly involved in the project, both as advisors in the project management and as respondents and participants in end-user workshops. We will adopt cutting edge and partly in-house developed concepts and methodologies for effectively co-producing knowledge and knowledge systems as an overall approach to the project and as part of the work packages.
The consortium consists of the following people and institutions:
Wageningen University and Research 
Machiel is Lead Principal Investigator of SALIENSEAS.
He is an Associate Professor at the Environmental Policy Group of Wageningen University & Research. His research interests are in the fields of sustainable tourism, tourism and nature conservation, environmental policy, and science-policy interface.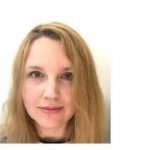 Berill is a postdoctoral researcher and has the prime responsibility for activities in Work Package 2.
Originally trained in computer science (BS), Berill developed a lasting passion for environmental policy issues. She earned her Masters and PhD at the University of Alaska Fairbanks, conducting her field work in Arctic Alaska's Iñupiat communities. Altogether Berill spent a decade researching issues that impact remote and coastal  Arctic communities; the focus of which have been risk management in natural resource governance; and resilience and adaptation to emergent challenges – most prominently from climate change and impacts from industrial activities. 
Umeå University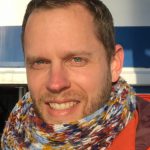 Jelmer is a postdoctoral researcher and has the prime responsibility for the activities in Work Package 1.
Jelmer has a PhD in Cultural Geography. In his research he aims to understand the various relations between weather/climate and society from an interdisciplinary perspective. He is interested in subjective experiences of the weather and the challenges of communicating (extreme) weather information, particularly in the context of (tourism) mobility.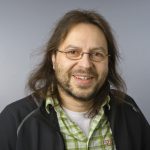 Dieter will primarily contribute to Work Package 1 activities.
Dieter is a Professor of Social and Economic Geography at the Department of Geography and Economic History and deputy Vice-chancellor of Umeå University. In his research, he works on issues related to tourism, mobility and regional development in northern areas.
Norwegian Meteorological Institute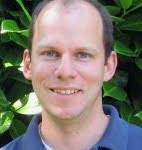 Malte has the prime responsibility for activities in Work Package 3 in the Norwegian context.
Malte is a Senior Scientist at the Norwegian Meteorological Institute. His research interests include high-resolution ocean and atmosphere modelling, provision of weather and climate information to end-users, ocean tides as part of the climate system and data assimilation in geophysical models.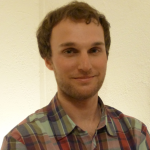 Cyril contributes primarily to the activities in Work Package 3.
Cyril is a postdoctoral researcher at the Norwegian Meteorological Institute. In his research he focuses on sub-seasonal and seasonal prediction of Arctic weather and sea-ice. He has worked before at Université Grenoble-Alpes in France, doing his PhD and a postdoc in polar meteorology. Specifically he was working with snowfall retrievals from CloudSat in order to evaluate meteorological reanalyses and global climate models.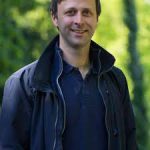 Anders contributes primarily to the activities in Work Package 1 and 3.
Anders is Research Scientist at the Norwegian Meteorological Institute. He dedicated his PhD to understanding communication of weather forecasts. In his work he investigates how weather forecasts on Yr.no are read and interpreted by different user groups and how communication between meteorologists and society can be strengthened.
UiT The Arctic University of Norway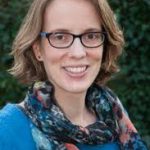 Maaike contributes primarily to activities in Work Package 1 and 2.
Maaike is a Researcher at the Norwegian College of Fishery Science (UiT). She focuses on the governance of marine economic activities. Central research themes are risk governance related to offshore petroleum activity, ecosystem-based management, marine spatial planning and Arctic marine governance.
Danish Meteorological Institute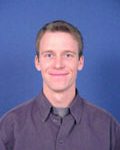 Steffen has the prime responsibility for activities in Work Package 3 in the Danish context.
Steffen works as Research Scientist at the Center for Ocean and Ice of DMI. His main research interests include the role of the ocean in the climate system, decadal to millennial scale climate variability, ocean biogeochemical modelling and paleoceanography.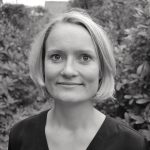 Matilde contributes primarily to activities in Work Package 3.
Matilde is an experienced earth observation data analyst with focus on sea ice in Greenland waters and the Arctic in general. With a background in the DMI Ice Service she has long experience with applications of different remote sensing data and downstream sea ice service development for different users; from targeted near-real-time high-resolution products for the maritime community to daily large-scale products and climate data for scientific communities.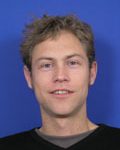 Jørgen contributes primarily to activities in Work Package 3.
Jørgen works as research scientist in the Department of research and Development at DMI. His primary work is within the fields of remote sensing and geospatial analysis. A large part of his present work is development of satellite based iceberg products based on target detection in Synthetic Aperture Radar (SAR) imagery.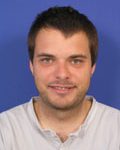 Till contributes primarily to the activities in Work Package 3.
Till works as a scientist at DMI and is an experienced modeler whose main focus is on the development of an operational coupled ocean and sea ice model for the Arctic region. This work includes all steps from developing the physical model, through validation and usage of observational data for assimilation. With special attention on the Greenlandic waters he has participated in multiple projects that focus on bringing data to the users and the link between the Greenlandic ice charting group and models.